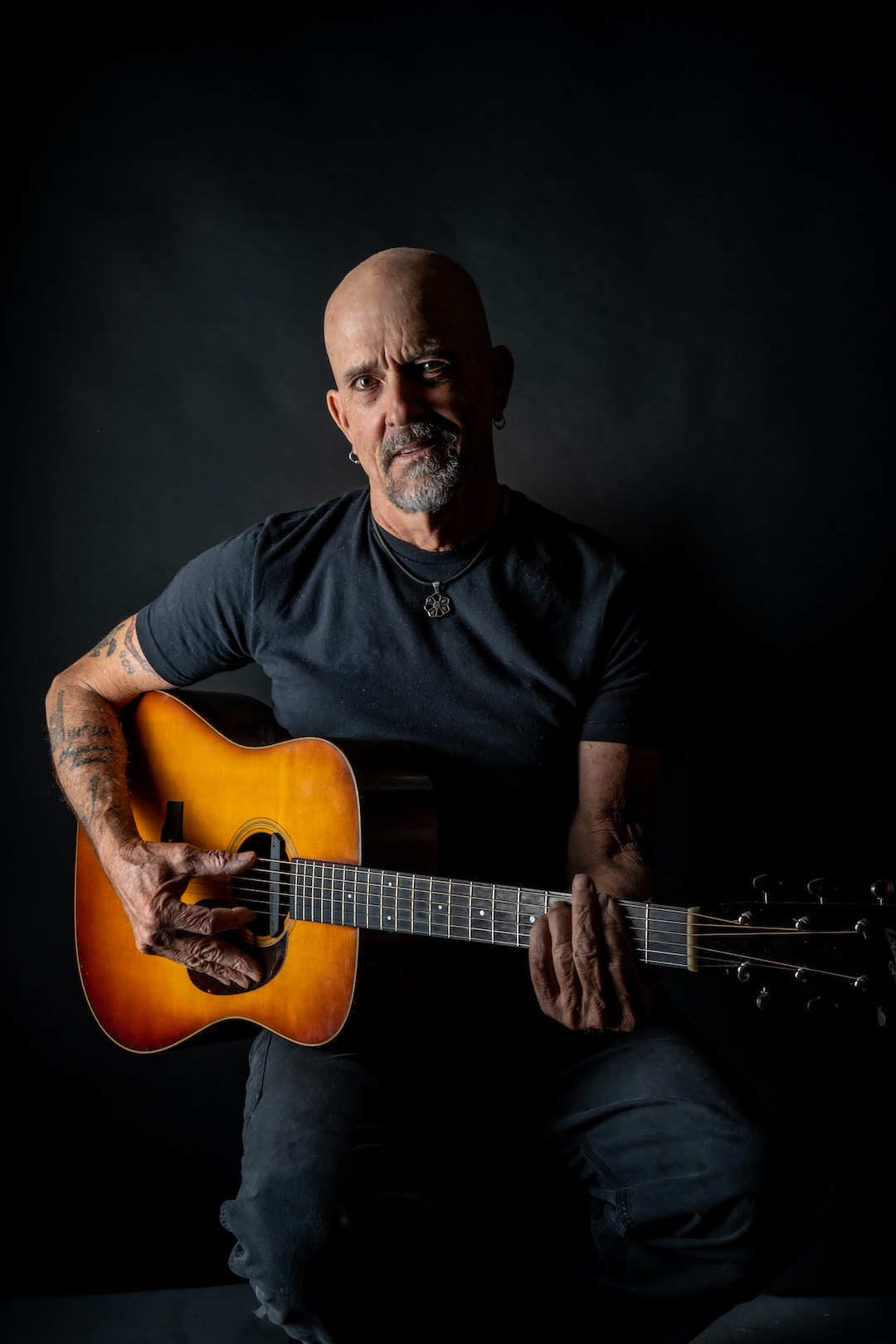 A self-described "tree-hugger that watches NASCAR," Grant Peeples is known for his axe-sharp socio-political tunes, raucous humor and heart-gigging ballads.
He is the recipient of the Focus Foundation Award for Creative Excellence, which cited the "humor, compassion and wisdom of his songs," and their "unflinching social insight and cultural acuity." Grant tours coast to coast, and is a regular performer at The Woody Guthrie Folk Festival, the 30A Songwriters Festival, and The Florida, Folk Festival. January 2019 marked a second tour in The Netherlands, where FolkForum.nl described him "…a pure storyteller, in the best American folk tradition…" and his show "…one of those gems that you will remember for a long time…"
Gurf Morlix, who has produced Lucinda Williams, Mary Gauthier, Ray Wiley Hubbard, Robert Earl Keen, and Slaid Cleaves—has produced five of Grant's records, including his most recent release of original songs, "Settling Scores Vol II" (2018), and a special release, 'Bad Wife,' (Feb 2020) a collection of songs written by women songwriters, a tribute to women in the year of the 100th anniversary of women getting the right to vote in the US.
Grant will release a new record, "A Murder of Songs" early in 2023
What They Say About Grant Peeples
He's the musician most closely walking in Woody Guthrie's footsteps.
Greg Johnson, The Blue Door, OKC
The only songwriter I have ever called 'ruthless'
John Conquest-3rd Magazine
A man of deeply held conviction….and cajones
D.C. Bloom Lonestar Magazine
No performer holds a crowd like Grant Peeples
Barry White- S. Florida Folk Network
Comedic, acute, smart, intensely political
Marc Stern WMBR Cambridge MA
He's the Woody Guthrie of the New Millennium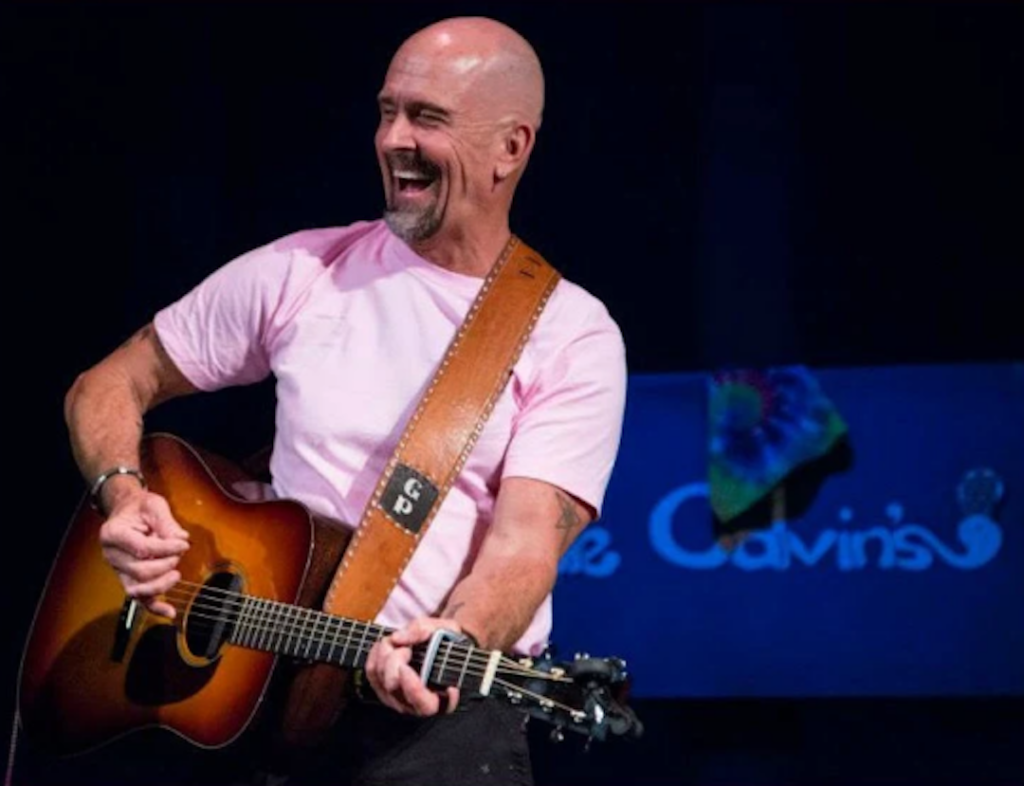 I was born in Tallahassee, 1957. It was there I learned to crawl, walk, talk, ride a bike, and tie my shoes. I went to school and learned to read and spell badly, and to hide under the desk when Khrushchev fired a missile at us. I hunted, fished, rode horses, and read books about Daniel Boone and Abraham Lincoln. By the time I was twelve I had learned the words to every Roger Miller song. Then I grew some hair, raced motorcycles, smoked pot, threw a cast net for mullet in the wee hours, and scribbled a lot of bad poetry. Kissed a girl or two.
Life was linear. Days were cards dealt mechanically from the top of the deck, pages turned in a cosmic novel, replete with plot and intrigue, mystery and campy dialogue that I started to take a liking to. One day just birthed another, like amoebas under the microscope in science class. The shear exigency of it all warranted a big smile, and I gave the world one. There were textures and colors, and they all found their rightful places on the big canvas that kept rolling out before me like a big throw rug. I didn't understand much of it at all, but still—somehow—it all made sense, even the war that was going on at the time.
Then one day, around 1972, Hugh Roche rode over to my house on his Bultaco motorcycle with a guitar strapped to the back fender and played "Desolation Row" and "Just Like a Woman" and "Girl of the North Country" and I was forever and irrevocably changed. After that, everything—I mean every God damned thing—was different. Especially me. That whole sensible linear cosmology I had embraced so naturally was transformed into a metaphoric island hub, where I stood with a thousand roads before me, spoking and forking and forking again into infinite space, challenging and confounding the grasp of my newly hatched imagination. The colors, the textures, the meanings of words were all now immediately subjective. It was revelatory to the point of vertigo. I saw ideas as the mortar mix of my inner identity, the defining components of my soul. Activities and actions were the bricks this mortar held together, forming walls that separated the good from the bad, truth from lie, redemption from oblivion. I was fifteen years old. And in a word, what I felt was a budding responsibility—the cornerstone of artistic sensibility.
But I wasn't smiling like before.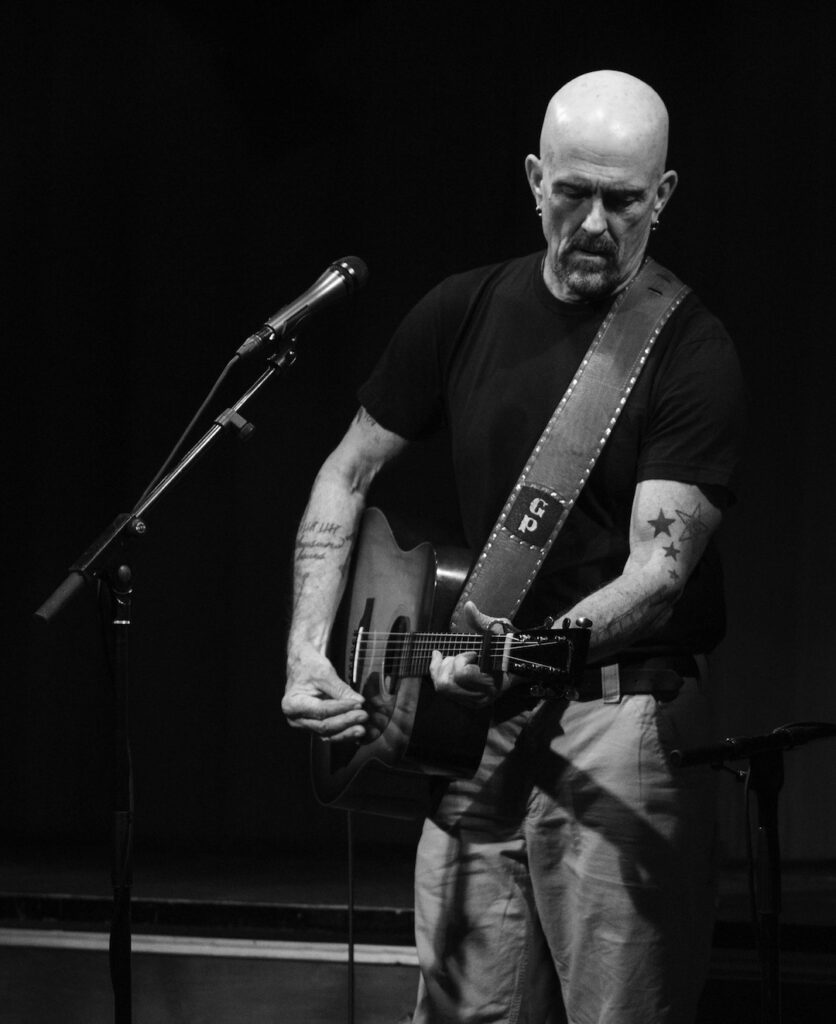 It wasn't too long after that I picked up a guitar and started writing my own songs. They weren't very good, but it didn't matter 'cause nobody really heard them except for me. All around me people I knew were joining bands, painstakingly learning guitar riffs, bass lines and the popular hits, playing out and doing that scene, but I wasn't pulled to that. All I cared about were the songs. I studied other peoples' songs like Torah but didn't really learn any to such a degree that I could play them start to finish. As soon as I heard a song I liked, I took it apart, just like some dope kid who gets a new bike for his birthday and starts unbolting and unscrewing it before he ever takes it for a ride.
Some years went by.
I was serious about songs, but in a lighter moment I wrote a horribly vulgar one about a fat girl. I don't' know where it came from. But by way of boats and the Bahamas and my brother and a story too long to tell, Hank Cochran heard the song and said, "Hell, come to Nashville and I'll introduce you to the folks around Tree Publishing." I was finishing college at the time, so I moved to Nashville. The day I was driving into the city, pulling a U-haul trailer, the radio jock said: "Here's a brand new one from George Jones." And he played "He Stopped Loving Her Today." I realized just how far I had to go, could see in a flash what all I didn't know.
Hank introduced me around at Tree, just like he said he'd do, but everywhere I went I was known as the guy that "wrote the song about the fat girl." I couldn't shake it. It was like this curse I brought upon myself by trying to be cute. I went to a song pull one night at Dave Kirby's house and I played the song. People laughed. I saw tears in Whitey Shafer's eyes. Later on that night, when I squeezed in an opportunity to play again, everybody insisted I play that song again.
I left Nashville the year after I got there.
A few years down the road I owned a night club that did live music. We had everybody come through there, from BB King to the Judds, The Temptations to George Straight, Jerry Lee Lewis to Dionne Warwick. I was still writing songs, but I was pretty much keeping them to myself. I kept thinking maybe I ought to pitch my songs to some of these folks I was hiring to play in my club, but I only did that once, and that was to Bonnie Raitt. She wrote me a nice little note on a photo she gave me, saying "I liked your songs."
Jerry Jeff Walker was playing one night, and I went to the airport to pick him up. I had a tape of a couple of my songs there in the truck that I was going to play for him. But after I picked him up we talked about fishing and I didn't put the tape in or saying anything to him about it. Jerry Jeff wrote Mr. Bojangles. Maybe that's why I didn't push my tape in.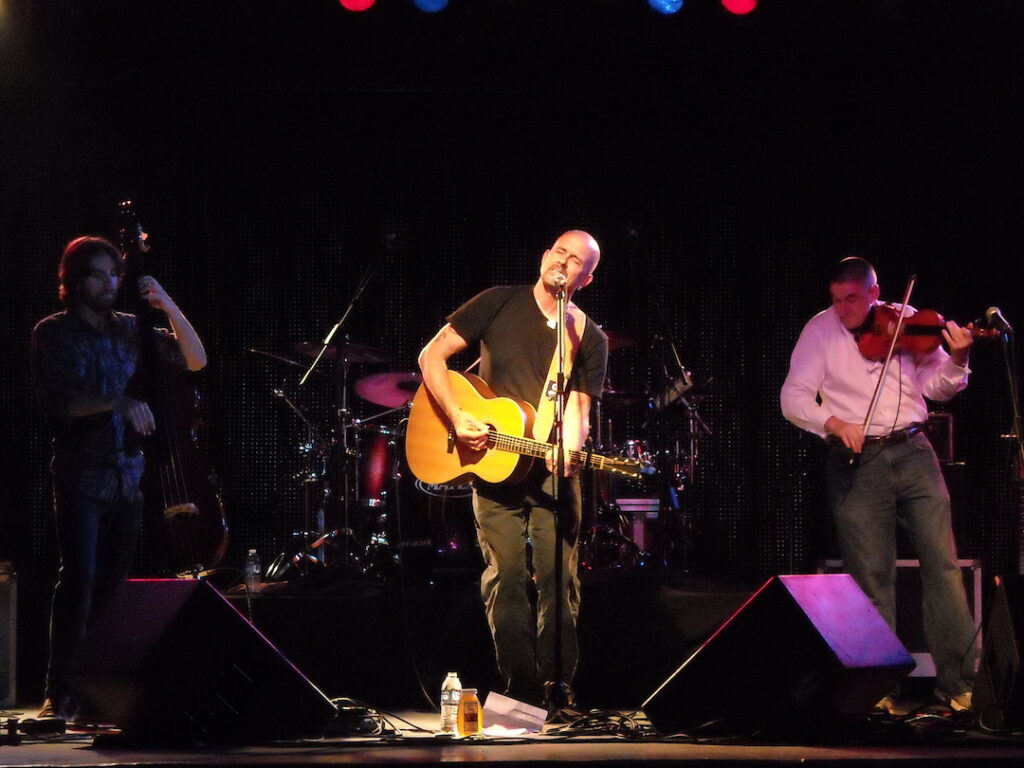 I did do a show there at my club one Sunday night. Got a bunch of my local musician friends to play a long set of my songs. I didn't sing any myself because I wanted to be able to sit out in the audience and see what they sounded like. I wanted to know if they worked. They were okay. Then it was over. And shortly after that I went flat ass broke in the night club business.
Several years after that, I rented a hall and put a band together and played a couple of sets of my songs for a nice group of friends and family. A few years after that, I spent some time with my old friends in the Wakulla Band. Snorri, Susan and William Solburg, who had a recording studio in Sopchoppy called the Possum Club. We laid down some tracks of some things I had written. William, a metaphysical bass player with a possum grin, was very encouraging to me. "You got something," he told me "You need to just go on and a make a record." He offered the studio and the time of the band, but shortly after that I moved to a remote island in the Caribbean off the Coast of Nicaragua.
I moved there for various and sundry reasons. But I figured it would be a great place to write songs: no phones, no cars, no distractions. I took my Martin guitar with me when I made the move in 1995. Unbeknownst to me, I was beginning the longest non-songwriting period of my life. Go figure. But after ten years of…living…I started thinking about songs again, and I opened the case of my guitar. It was ugly in there. The bridge was pulled up, the neck had moved, I could hardly turn the tuners they were so rusty. Too many years of salt air, tropical heat and humidity. I thought the guitar might be ruined but I decided I would take it with me on a trip back to the States to see about getting it fixed.
By then, I had started writing some stuff down again. Not songs, not even ideas for songs, really, but images and phrases, word associations, word rhythms, some couplets, the mechanical nuts and bolts that build songs. I could feel a remote corner of my being starting to move again, and like an explorer gathering provisions I was assembling things that I knew I could use on the journey. Maybe.
I had also started wondering about some of the stuff we had laid down at the Possum Club, which was the last work I had done. I had no copies of anything we recorded during the weekends we had worked down there. But there was a song I had written called "The Well" that I remembered us recording. Susan had sung it, and though I couldn't remember the words or the melody I still knew, somehow, the song. And I wanted to get to it, to see if it had survived and—subconsciously, I believe—I was thinking it might serve as a kind of jumping on place for me to start writing again.
A month after opening that sad guitar case I was in the States for a couple of weeks. The day before I went back to the island, I called William Solburg. It had been a couple of years since we had seen each other, over ten since we had done the recording. We talked, caught up on things. He asked if I had been writing and I told him no (which was kind of a lie), but that it was starting to feel like I might again soon. William laughed at that. I told him I had been thinking of a song we had done ten years back at the Possum Club called "The Well" and asked if he thought there might still be a tape of it in the studio, if so, I'd like to hear it because I didn't have the words and the melody was gone, too. He said he remembered the song. And then right there on the phone, ten years since he himself had heard the song, William sang it for me.
I was stunned.
A week later, when I was back on the island, I got an email telling me that William was gone. Killed by a drunk driver on the way home from the Possum Club. When Snorri wrote, he said that before his brother had gotten in his truck to leave that night, they had dug up the tape that had The Well on it and played it. I got all shook up by this. The impact was as physical as it was emotional. I'm not superstitious, but I believe in signs. And I took all this as one.
My wife was on the way to Managua, the capital, to do some shopping. I asked her to bring me a guitar. Any guitar. She bought one for $100 and brought it back to the island. And I've been playing every day and writing songs ever since.